Just a sketch
~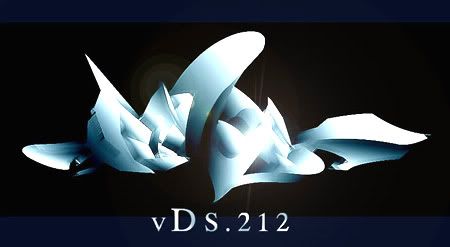 ~
did a new stuff again .. i'm getting pretty bored cause kenot do on wall ... cibai!
~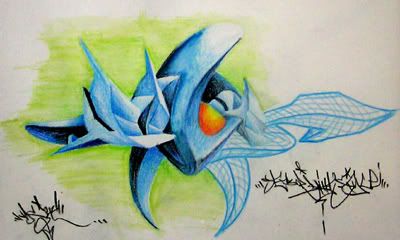 ~
ok, it has been a while since the last update i did on this bloody blog. so i did this while i was on pluto last night ... had so many work so i just took a paper and i said, "F**k it!" ... so .. here's something new ... but still the same shit ... argh i'm sick of work! i wanna paint!
~
another crazy session ..
~
ok, so last nite shieko, abang orkibal and me had a little session at BTS again, just to lepaskan geram after so long tak bomb. We didn't care if the pigs would come and kacau anot, we just took our time jugak la, .. so we had fun! Sona couldn't join cause he had some stuff to do .. takpe, next time around bro! ~cheers people!
~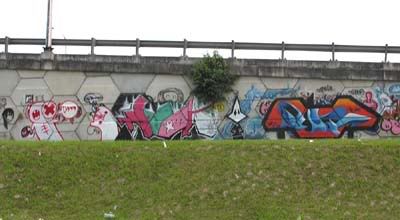 ~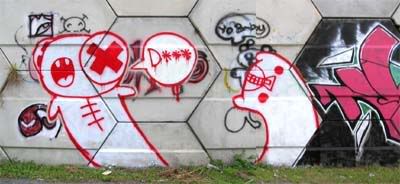 ~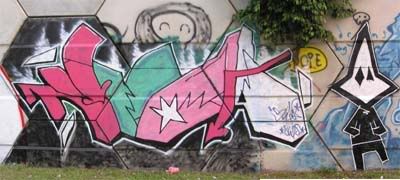 ~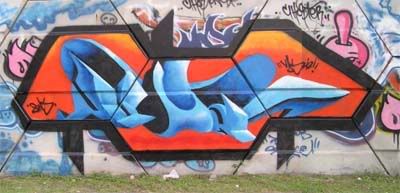 ~
~
~
Collaboration tahap 8
~
so today we had another collaboration with the big big otai's of Singapore; Project Burnerz. With the whole line-up came down, and consist with other writers as well, we manage to finish up the final touch even though it was raining heavily again. I had fun, ... and seriously, best ah! This has got to be one of the most bangga'est collaboration i have ever done. Thanks again guys for coming down all the way from Sg. Hope u guys have a nice trip back home, and see u guys soon in Singapore! Sws is coming down soon! hehe ... cheers!
~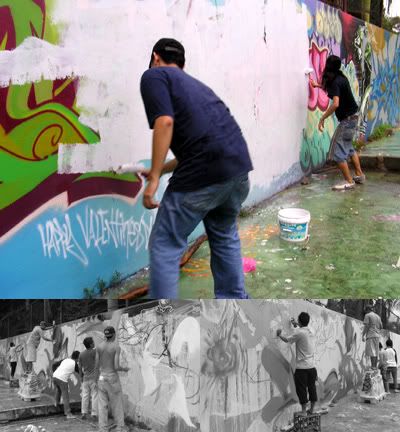 ~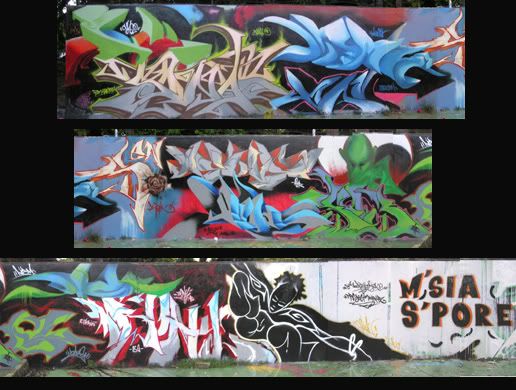 ~
Klan Graffiti Competition 2005
~
Alright, so finally the big event that we all have been waiting for, pun dah selesai(is done). No doubt, Syco03 from PB won 1st place, Bee of Phobia Klik won 2nd place and Vds.212(me) got 3rd. We all had fun, as it was quite a rainy day. Me & Shieko got lucky cause both of our planks were placed under the shades. hehhe, ... well erm, the event was fun, and i have to say that it was very well organized and smoothly done. Again, big ups to Klan, and the rest of the sponsors involved. Joe, u did a fantastic job, cant wait for the 2nd one. I've manage to post most the pics, and some other talented artist who was also in. I apologize for those who i did include in here, gambar tak sempat nak amik. Sorry, and i had fun! Drew, sayang la u weren't around. Hehe, ...
~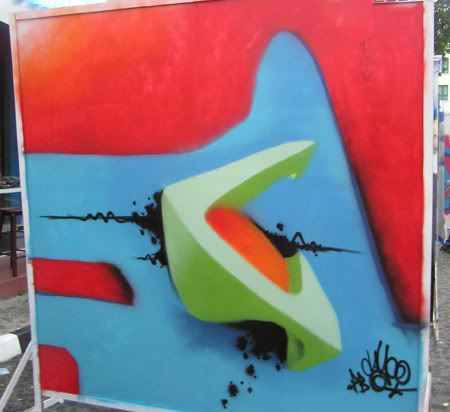 ~
1st Place : Syco03 of Project Burnerz
~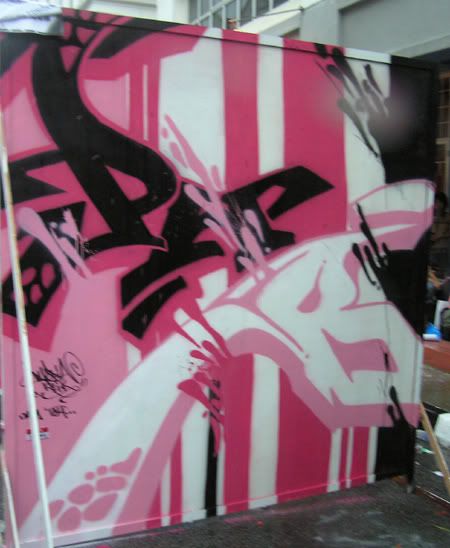 ~
2nd Place : Bee aka Phobia Klik
~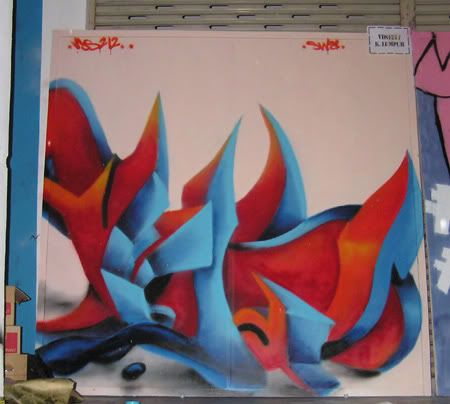 ~
3rd Place : Vds.212
~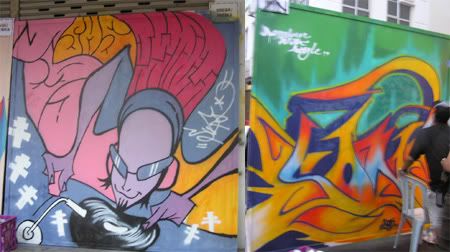 ~
Shieko & Sona of SWS. This 2 groupie of mine did a fantastic job! Luv it!!!
~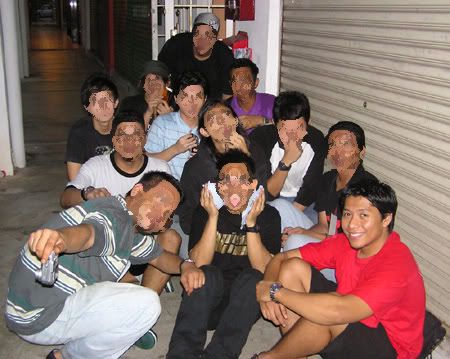 ~
The whole of Project Burnerz (Sg) & SWS-team line up, plus frens!
~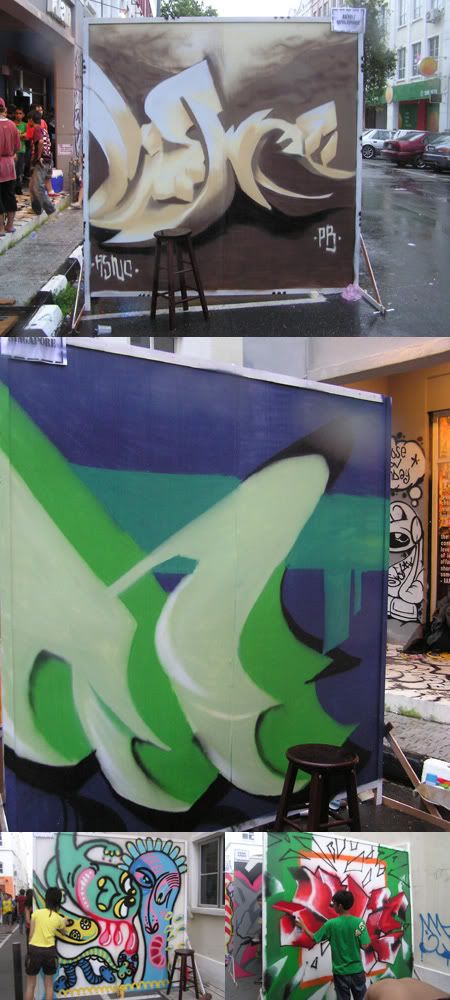 ~
Asno & Dice and the rest.
~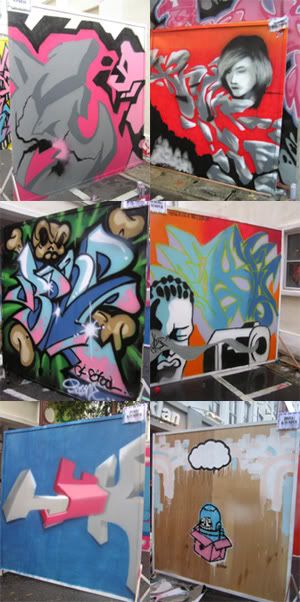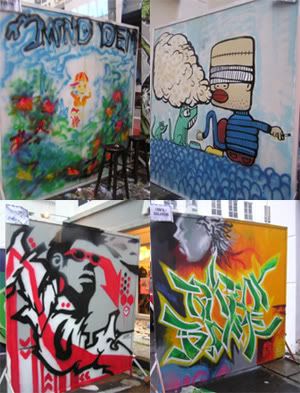 ~
Lastly, i'd like to say that i'm really honoured to get to meet all these talented artists; Syco, Asno, DMS, AshD, Dice, Bony, Phb, Sixthie, 162, Naez, Nuke, Don, ... everyone la!!! Good work guys! Keep it up.
~
just a little update
~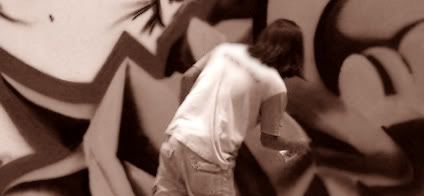 ~
ok people, sorry for the late late late late update. i'm too bloody farking busy with work, assignments, appointments and shit. So right now, even the latest sketches i've done pun i have no time to actually render properly to show to u guys. sorry ah, .. aku sibuk nak mampos gila babi tak ingat dunia nyer! ok ok .. enough with all this shit. i'll list the upcoming shit/project for sws in the near future:-

well we got ruffedge concert (still in major planning), the curve(a whole stretch of more than 100ft including 10 writers), KDU - Urban Battle, Joe Tribe's Competition, and a collaboration with Project Burnerz (still in major planning)

... so far thats it ... i'll update u guys as soon as everything is done. Til then, see u graff-heads at the comp! Turun jangan tak turun! join! kalau tak aku pukul korang! hehe ... Cheers~ have fun!
-vds.212 out-
Graff comp!
~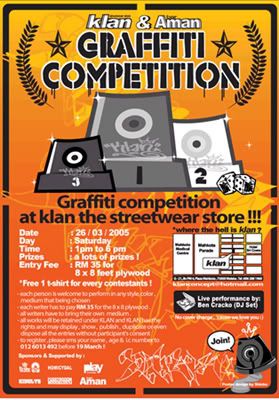 ~
Graffiti Competition at Klan (Tribe666). This event is practically open for ANYONE at all!
Date: 26th March 2005
Venue: Klan Shop (Melaka)
Entry Fee: RM 35 for 8 x 8 feet plywood (bring ur own cans)
Contact: Joe at 012-6013492, or email tribe666@hotmail.com
More: Register before 19 March
~
everyone will get their free t-shirt, dont worry. So again this opens for anyone at all, from anywhere. So guys, please please please come down and join. Its the one time we ca all meet up and share things together, and have a friendly competition with each other. Come and join, i certainly will ..!
~
~
Burfday
~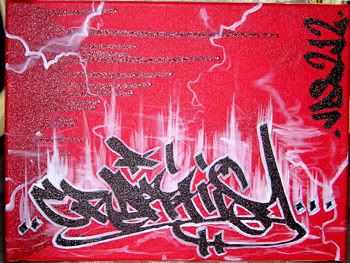 ~
Just a canvas i did for Ahmad aka Saint .. hehe, happy belated dude!
~
A little huh ...
~
~
Just some design proposal we did for some local artist for their upcoming concert backdrop. But everything is still under major planning, so, nothing is confirmed yet at this moment.
~
Valentine's
~
Sorry for the late update people. i'm a bit the lazy la, .. coll's about to start .. and argh! ok, tomorrow's gonna be V-Day, which means sucky day of the year for those who's single ... ahem ahem ... anyway, me going back to kuantan again, .. just to go makan makan with my frens lah, .. since they're going back to Melbourne soon .. oh well, o yea .... this is very late, but Happy Chinese New Year to you people yg sambut, .. have loads of fun and share the angpau with me ok ...
~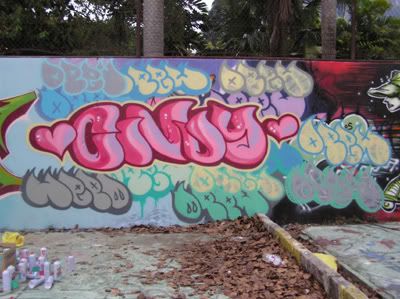 ~
Drew's Throws Ups with 'Cindy' for his Cindy ...
~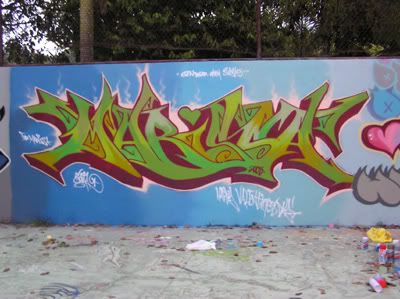 ~
Sona did 'Marissa' ...
~
~
I didn't do any stuff for anyone since i'm single .. haha, ... oh well, this is more of like my 'cartoonish' approach lah ... Shieko said this reminds her of play station, .. i have no idea why .... oh well, we had fun ... huhu ...
~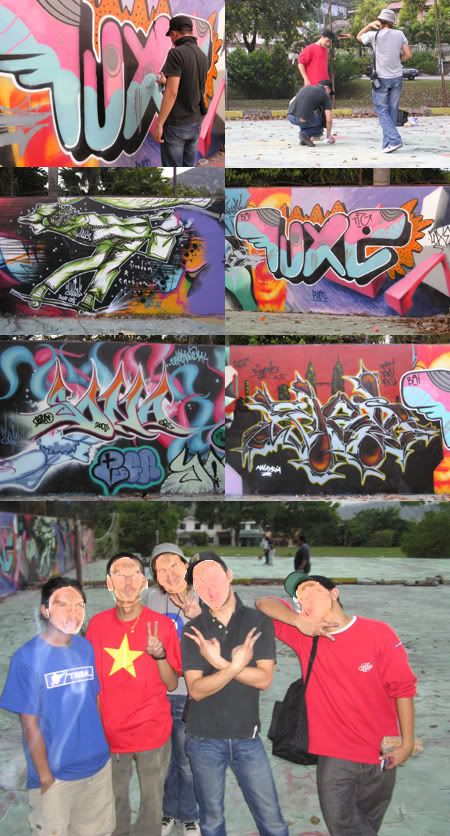 ~
Actually, right after the Collabo with phyber write and sixthie, ... Luxe & Sieto of BAI, .. a french and japanese dudes came down to kl and so we had a collabo with them ah, ... So the pics above are mostly it, ... accordingly, VDS, Sieto, Shieko, Luxe & Sona, after the session.
~