SwS sembur again ...
Another Session, part 2 ... & 3
~

~

~
Pictures
Above: Shieko, Ghost, Sona, Vds & Sixthie of Phobia Klik
Below: Nuke, Don, Ask & Nenok + character
~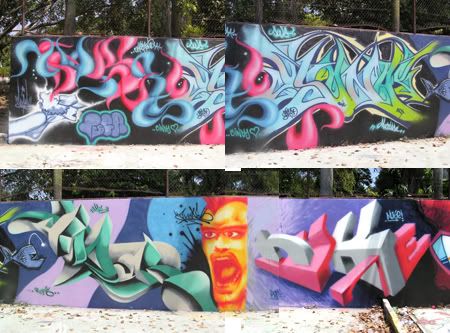 ~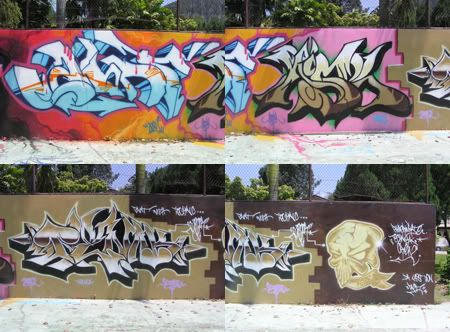 ~
the picture above is the piece by piece picture taken for u guys to view in a little details sikit lah kot ... i dunno ...
~
Today, we had our first malaysian writers collaboration at Melawati wall, consist of Phiber Write Technical Crew, Sixthie of Phobia Klik and of course us, SWS-Team. The mural took the whole stretch combining 9 writers all together. Since the hour was getting late, we could not take a proper picture of the whole piece, i will update on that soon enough. Do
not the worry
.. hahaha
~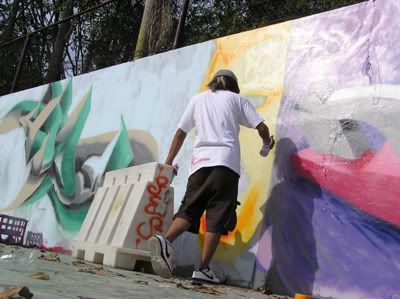 ~
Sixthie with his character ...
~
~
Nuke, another talented kid with skills i must say, retouching his 3D. good job dude.
~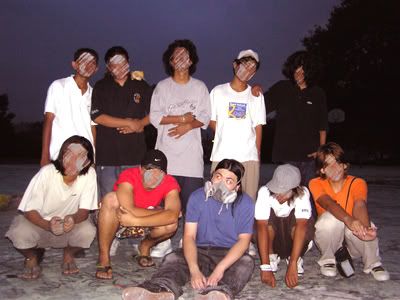 ~
The whole writers assemble.
Top: Don, Nuke, Nenok, Ask & 'Tak Kenal-sorry'
Bottom: Vds, Sona, Ghost, Sixthie & Shieko
~
Another Session ...
~
~
'Ask' of Phiber crew. I like this shot a lot.
~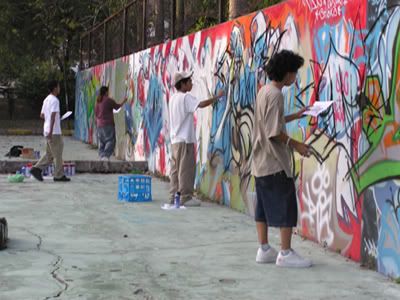 ~
the whole phiber write crew in action
~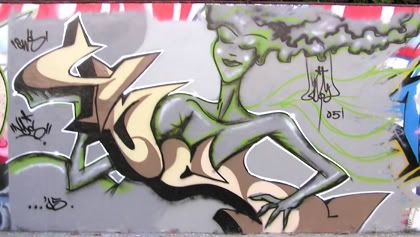 ~
this is what me n shieko manage to do, we're terribly sorry for the last minute change of plans. its for the best intentions ...
~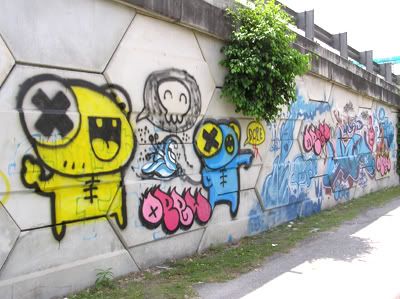 ~
we had a session at Taman tasik Selatan, and this is Orkibal's character ... freaking nice!
~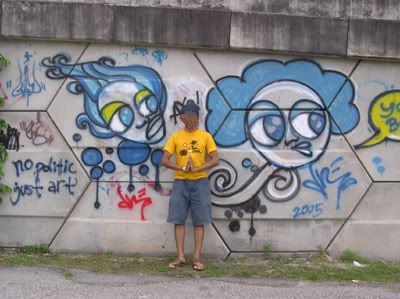 ~
Muid, DMP founder ... having a pose with his work.
~

~
SWS's throws again ... Shieko, Vds & Ghost accordingly .. you guys can tell .. Loads of thank you'ness to Muid n Orc for inviting us to hit the wall ... thanks!
~
~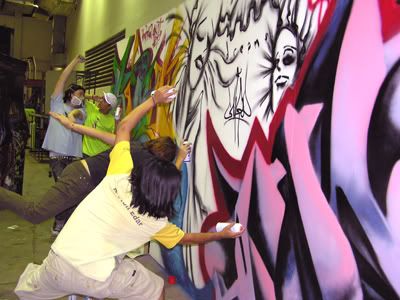 ~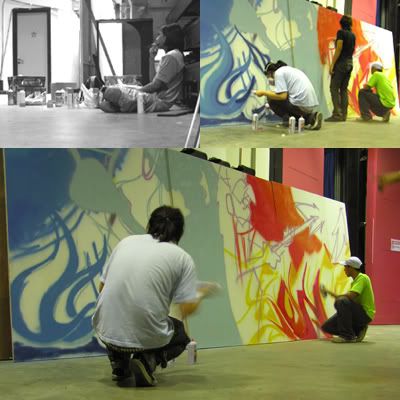 ~
well, we had another session again at some local tv broadcasting studio la, .. apparently its for some tv show ... hmm, .. anyway ...
~

~
this is the approach to 'raw' that we tried ... simply giving it a touch of 'abstractness' ..
~

~
Heaven & Hell piece, ... the main thing we had to do for the show, Ghost, characters by Shieko, and Sona accordingly ...
~