togetherness ... actually, we were bored
~
a little something i did, a can character from each of SWS member, Sona, Shieks, Ghost & Vds accordingly ...
~
~
~
you gotta sembur with style man .... with STYLE!
~

~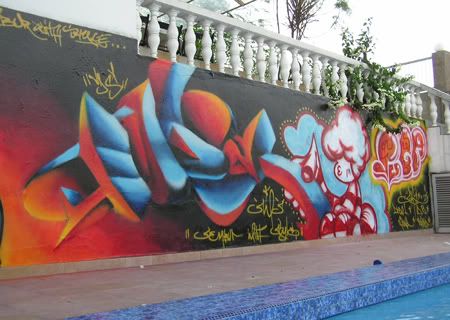 ~
Ms Shieks asked me to teman her shopping today at BB, so i did .. later on we were bored and our hands were itchy ... so apa lagi ... ! Loads n Loads of thank you'ness to Sha & Uncle Alias for the wall ... thanks! Appreciate'ness!! .... hehe sembur!