sona's touch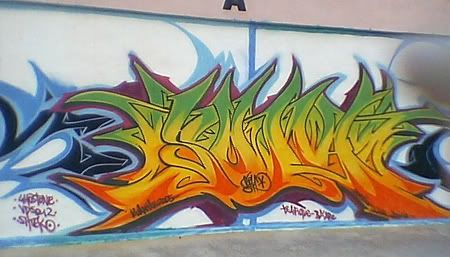 ~
fellow member of SWS-team did this piece in kuantan, ... i was supposed to join but had some personal matters that was unavoidable ... anyway, great job Sona! sembur!
~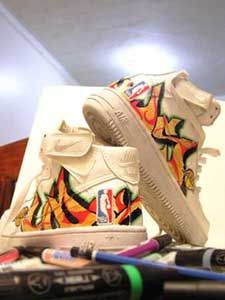 ~
check this one out ... my first custom-design shoe .. haha, for some local rap artist ah ... since this doode likes old school stuff (as what i was told) ... so did a very old-school theme ah ... (colours n shit) ... with my simple vds & sws .... Sembur people!
~
-
~

~

~
Few days back Sona n Shieks did a sticker throw-up sketch fer me, .. thanks guys! Drew, ur turn laks!
~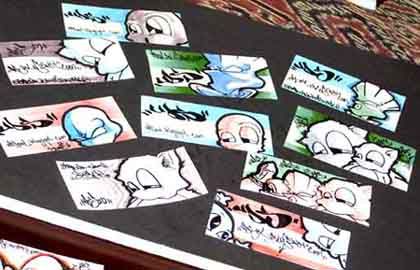 ~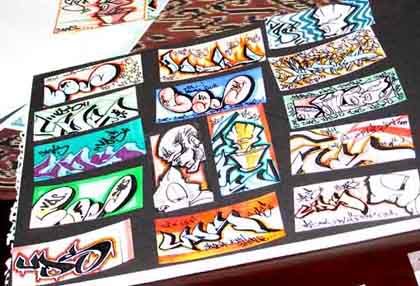 ~
went back to kuantan, too bored and came more stickers in my head .. so ... anyway, Sona, sorry bout the emergency man ...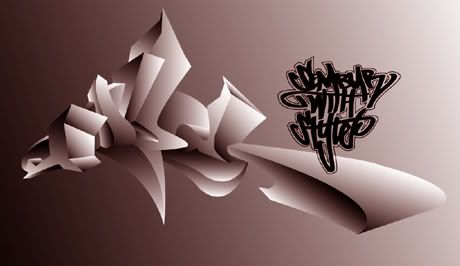 My new developed 3D .. and first time with illustrator ... huhu ... wudyou guys think ha?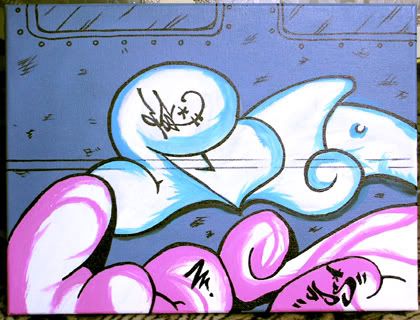 First canvas collabo with ms Shieks ... very the cartoonie! luvin it ..